TOWN CENTRE NEW HOMES
New quality homes on a variety of sites, which have been left undeveloped due to contamination and other issues. This will provide new homes for an ageing population, a consequence of the new town development, and attract families with young children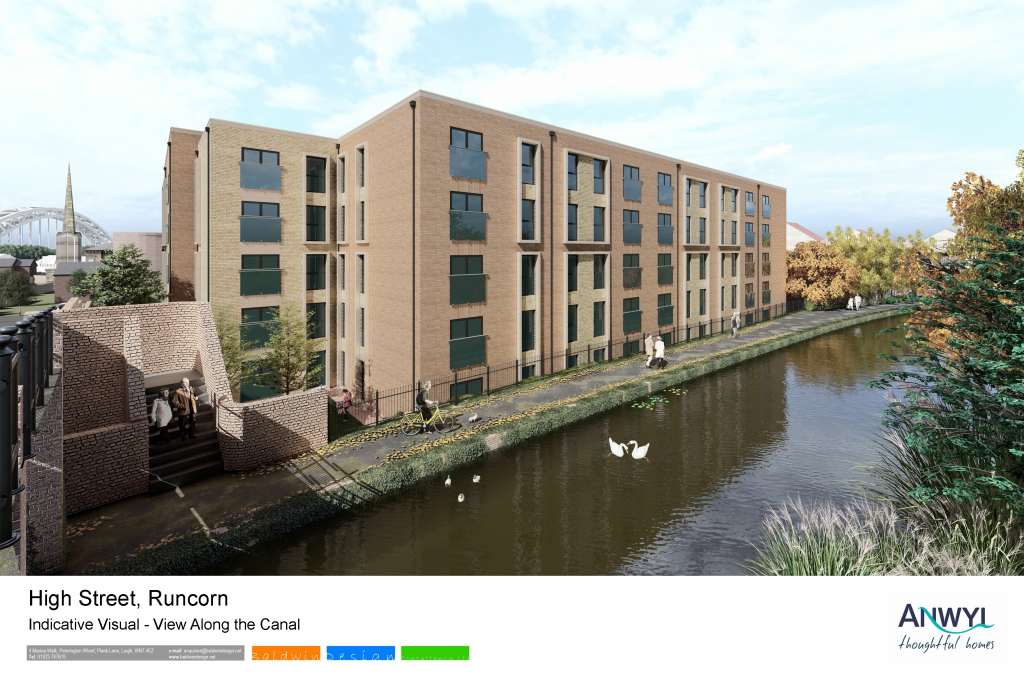 Project Description
This project will unlock the development of two derelict sites in the Old Town and deliver 104 independent living units site and a community lead housing project on the Rutland Street site. These houses will regenerate the area and provide a stronger catchment for the town centre. There is interest for the site from a registered housing provider to deliver an independent living scheme. The area is suitable for the older age group due to adjacent town centre conveniences, including shops, the GP practice, and the theatre. Promoting an increase footfall and reducing car journeys. Rutland Street site has emerged after demolition of the Trumpet Loop. The area is attractive to families and the older age group due to town centre conveniences and shops. The aspiration is for a regeneration housing scheme that attracts professionals and young couples who may wish to start a family and settle.
One of the sites to build new residential units is located on the High Street of Runcorn. Plans for the demolition of an existing building and the erection of up to 66 independent living apartments with ancillary support services and communal facilities, together with associated landscaping, amenity space and car parking, can be seen on the planning portal https://webapp.halton.gov.uk/planningAPPS/showCaseData.asp?CaseNo=22/00130/FUL
Anwyl received planning permission on 24 November 2022.
The other town centre site, where the intention is to build new homes, is near Ashridge Street and Rutland Street. Local residents, supported by Breaking Ground CIC and the Council, are establishing a Community Land Trust to develop and own a town centre site. Please see the initial general lay-out developed by EWA here.
Please note that this is part of a feasibility study conducted by Ellis Williams Architects outlying the development area and showing the public some of the unit layouts that could be implemented, as a result it should be advised these options are not finalised and are still subject to change.