HEALTH AND EDUCATION HUB
A new health & education facility on the high street providing local residents improved access to a wider variety of health, wellbeing, and training services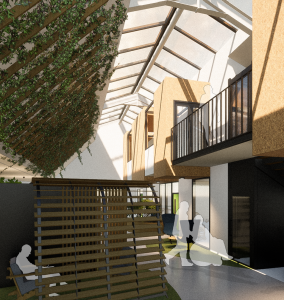 Project Description
The project is to deliver a mixed-use hub that will deliver health and education services. The plan includes provision of a variety of new health services in a single location in the Town Centre. These are likely to be diagnostic services, including breast screening, obstetric ultrasound, cervical screening and phlebotomy. This will provide local residents in Runcorn Town with much better health service access in their area, with less need to travel to health centres further away and reducing pressure on hospitals.
The service would also provide health promotion and signposting, ensuring that members of the public are aware of and able to access all services available within the community, including those provided by primary care, community care and the third sector. The health and education service will share a building and reception with other services, and further education and job seeking support have been identified to be complimentary and a good fit.
Initial plans for the envisaged Health and Education Hub in Runcorn town centre have been drawn up by Cassidy + Ashton. The plans focus on the repurposing of the library building in Granville Street, with the library expected to integrate into the Brindley. The plans for the new hub are available to Download.